x
Hey, welcome to Angle!
We used to be Shoot My Travel, but we've rebranded and revamped our services.
Which means it's still us, just better, and we're ready to connect you with the best photographers around the world!
Learn more
How it works

Book a Photographer
Using our online platform, choose a photographer based on portfolio, location and availability. Then book your photoshoot and start chatting with your personal photographer.

Enjoy Your Photoshoot
You plan with your photographer, receive tips and reminders, and show up the day of your photoshoot for a unique, fun, hassle-free session!

Receive Photos
Within 24-48 hours of your photoshoot, you'll be able to access your private online photo gallery to start downloading high-res images, sharing pics and buying personalized products.
Categories
Life is a journey of milestones and dreams! So we've created categories to capture every event and memory along the way. Choose the one that's right for you and capture life's big moments!
Growing a business or a brand?
High quality, impactful visuals are key to intentional and organic growth. And so is a photography partner you can rely on. Our vetted, professional photographers deliver consistent, stylish images through our streamlined, hassle-free online platform. Tell us about your goals and let's collaborate to create a shared vision of success.
Learn more about our business photoshoots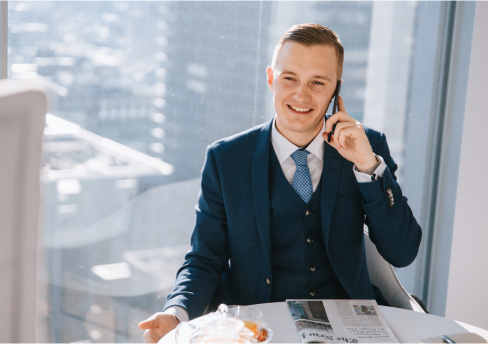 Let's get started!
With just a few details from you we can start to create a photoshoot proposal and capture the visual content your business needs to grow now.
Features of the week
See curated photoshoots of clients around the world and start imagining yours!
Reviews
Why customers love Angle. Over 2 million photos captured!
I can't say enough amazing things about Angle. It is the perfect way to capture your vacation but it's even more special when you can make it an engagement session with a perfect sunset! Thank you Brandon for the incredible experience! I can't wait to use Angle again on the honeymoon! ❤️
Amber Howland
October 5, 2021
If anyone is traveling to Panama City, Florida and wants an excellent local photographer use Shanna through the Angle site. She is the sweetest person we met while in Panama City. She recreated a photo for us on the beach of our boys when they were babies. Shanna is super easy to talk with and you feel like you've known her for years even though you just met. Every picture she took we absolutely loved. We bought numerous pictures outside of our package. The whole experience was worth every penny and more. Thank you Shanna so much for making our memories last a lifetime.❤
Ginnie Heath
October 6, 2021
Birta in Iceland was FANTASTIC! We absolutely loved our time together, and she took us to a 'secret' waterfall that only a local would know about. We are thankful for our time away and for Birta with Angle for capturing some of our special moments!
Ashlee Wagner
June 8, 2021
We had an amazing time doing our pregnancy photoshoot with Fernanda in Cabo! Booking with Angle was quick and easy! You also get to communicate with your photographer beforehand to discuss your ideas and coordinate the shoot! Our photos turned out amazing! Will definitely have another shoot done once we get to travel with our little one!
Elyssa Jane Rule
August 8, 2021
We did a photoshoot with Angle on the last day of our trip and had so much fun with our photographer, Elaine. I highly recommend hiring Angle to capture your memories on your next trip!
Chari Herndon
August 31, 2021
A big thank you to Beks (who we booked through Angle) for capturing some memories for Doug and I. This was the first photoshoot we've done, and she made it so easy and fun! We love all the pictures and will have a difficult time narrowing it down to our favorites 📷
Cate Cornish
July 23, 2021
We were so pleased with our happy & easy going time with Alyssa, her knowledge & use of time, & lighting, as well as the best angles of poses for our family made things much more simple & at ease. We are beyond happy with how our photos turned out, she captured & edited them so clean/naturally & yet so beautifully!! You're a beauty yourself & we are so thankful we worked with you! Will definitely recommend her photography to others. Thank-you so much, Alyssa!
Ash Dalley
August 25, 2021
Phil was incredible! He reached out as soon as we booked our shoot and we worked together through props, locations, ideas, make up and hair...he was great. He stayed in contact with us up to the date of our shoot. Even though it rained on our photo day Phil found a way to get the best pictures! He was accommodating, not in a hurry and so helpful in helping us get the perfect shot. I recommend him to anyone and everyone!
Samantha Hatton
October 12, 2021
I have worked with Tess on three different occasions while in NYC in the last two years. And every time, she delivered exceptional photos! I highly recommended Tess, I will certainly book her again. Keep up the good work!
Anthony Sayles
September 6, 2021
Thank you Natasha!! Loved Loved Loved our photos that you captured for our family shoot in London. She was excellent and super easy to communicate with before, during and after the shoot. Natasha was very sweet and friendly with our son and made him feel comfortable. We wanted to capture photos that were symbolic of the city and they turned out fantastic. Would definitely recommend Natasha for a great and friendly photo experience. She's very talented. The pictures she took were beautiful. :)
Cristina Harman
October 11, 2021